Work with us
Work with us
Would you like to spend an unforgettable summer in a busy, fast-paced, varied and fun environment working with young people from all corners of the globe? If so, please read on.
We organise 10 different programmes, all of which are based in residential colleges and boarding schools with excellent on-site facilities. Our centres are located in the south-east of England and our courses cater for students aged from 6 up to 20 years old.
All of our students and staff live on the campus and in this way, you will be part of a truly international community. Apart from your regular duties, you will be fully involved in looking after the pastoral and welfare needs of the students which can give a huge sense of achievement and satisfaction - and of course, working and living with young people, there is never a dull moment!
There are different roles available but most staff join Bede's as either EFL Teachers, Activities Leaders or House Parents. There are also some positions available for Administrators and managerial positions are available for suitably-qualified, skilled and experienced staff such as Centre Director, Academic Manager, Activities Manager and Welfare Manager.
The typical working day varies from course to course and from job to job; you will find that the day is long and often quite challenging, but also varied, entertaining and fast-moving. Whatever your role, you will find working at one of our centres immensely rewarding, which is why many staff choose to join us year-on-year.
If you are hard-working, reliable, safety-conscious, professional and willing to go the extra mile to ensure the well-being of our students and ultimately the success of our courses, we would like to hear from you. Our goal is to give students an educational, culturally-enriching and memorable summer experience in a safe and supervised setting. We employ staff who are willing to accept this responsibility and who have the necessary wide-ranging skills, experience and commitment to achieve this.
For details of how to apply, New Staff click here and Returners click here.
DISCOVER BEDES
Interact with each icon to learn more about:

Dates
Managers
| Induction Type | Centre | Dates | Notes |
| --- | --- | --- | --- |
| Managers & Administrators | All Centres | 26 June 2023 to 01 July 2023 (5 days) | Managers will arrive on Sunday before the induction commences on Monday. |
Start 1
| Induction Type | Centre | Dates | Notes |
| --- | --- | --- | --- |
| General Staff | Eastbourne,Dicker, Lancing, Brighton, Royal Holloway | 29 June 2023 to 01 July 2023 (2.5 days) | Registration will start from 10.30am before the induction commences at midday. |
Start 2
Induction Type
Centre
Dates
Notes

General Staff

Week 2

Windlesham

06 July 2023 to 8 July 2023 (2.5 days)

Registration will start from 10.30am before the induction commences at midday.
---

Salaries 2023
Administrator
£650
Senior Academic Manager
£950
Academic Manager
From £825
Activities Leader
£575
Activities Manager
From £775
Centre Director
From £975
EFL Teacher (5 Day)
£525
EFL Teacher (6 Day)
£635
EFL Teacher - Pathways to Higher Education (6 Day)
£650
House Parents
£575
Logistics Manager
£700
Senior Activities Leader
£625
Senior House Parent
£625
Senior Teacher (TEFL-Q)
£750
Senior Teacher (TEFL-I)
£705
Subject Teacher (Academies)
£675
Welfare Manager
From £775
A returner bonus of £10 applies for all staff returning to the same position in 2023.

Employee Benefits
Free Accommodation
We offer seasonal staff free accommodation during their employment. This extra is worth £63.70 per week and is equivalent to an annual allowance of £3,312.40
Free Meals
All Summer School staff are entitled to free breakfast, lunch and dinner, 7 days a week.
Sports Facilities
During permitted times, staff are allowed to use the site sporting facilities, such as tennis courts, squash courts, sports hall, AstroTurf, swimming pool and gym. Please note that not all facilities are available at every centre.
Future Promotion
After the summer, the Head Office team look at staff who have done been outstanding during the summer and gone above and beyond to ensure the programme is successful. These staff will be given the opportunity to work in a more senior role for the next summer.
Qualifications
A number of qualifications are funded by Bede's in full such as First Aid and Lifeguard. Financial assistance towards the DELTA & CELTA may also be available to long returning staff should the budget allow, if they wish to upskill themselves and commit to returning to Bede's for more seasons as per contractual agreement.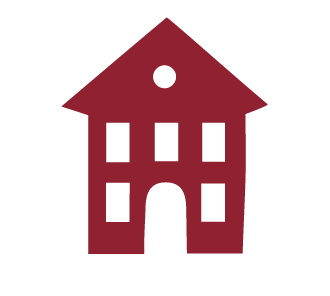 Accommodation
Accommodation is offered to all staff but we also welcome applications from staff who live in the local area and prefer to live at home. Residential staff members will be offered accommodation at their centre of employment or in cases where staff accommodation may be limited, at a local guesthouse / hotel or at another Bede's centre; in this case, transport will be provided.
Whilst we like to try and offer staff single rooms, in some centres and weeks this isn't possible and staff will be required to share rooms. We will always do our best to limit this from occuring!

Staff Training
We provide high levels of training for our staff since we firmly believe that well-trained and fully-supported staff is key to the success of our programmes.
Staff Induction
A comprehensive and mandatory 2½ day staff induction prior to the start of Summer School is organised to provide training in key areas such as Child Protection, Health & Safety, Prevent, Staff Code of Conduct, Data Protection, Managing Juniors and much more.
Managers' Induction
A 7-day induction (including preparation time) is provided for Managers and Administrators.
Input Sessions
Teachers, Activities Leaders and House Parents receive a weekly Input Session (30 minutes) to provide additional training and a forum to discuss relevant topics / issues and share ideas.
Lesson Preparation
Preparation time is scheduled into the working day for all teachers. During this time, the Academic Manager / Senior Teacher is on hand to offer support and guidance.
Observations
All Teachers, Activities Leaders and House Parents are observed delivering lessons / activities sessions at least once during their period of employment and given feedback.
Reviews & Appraisals
All staff are given a short review and appraisal which allows them to evaluate their performance and identify strengths and areas in which to develop.
Qualifications
Bede's funds the full cost (course fees only) of the RLSS NPLQ lifeguard and first aid (First Aid at Work / Appointed Person / Emergency First Aid) qualifications. Financial assistance for the DELTA & CELTA may also be considered (returning teachers only, after signing a training fund agreement).

Policies
Our recruitment and selection policy:
a) Is fair and consistent
b) Is non-discriminatory on the grounds of sex, race, age, religion, disability or sexual orientation
c) Conforms to statutory regulations and agreed best practice
Bede's Code of Conduct
Equality and Diversity Policy
Safer Recruitment and Selection Policy
Whistleblowing Policy

FAQs

Contact Us

Summer Vacancies

Apply Now

My Account