Bede's Summer School Returns in 2022 – Three Reasons to Book with Confidence with Us!
Thursday 13 January 2022
With the welcome news that the UK has once again ended any kind of quarantine for incoming traveller, as well as the need for mandatory PCR testing on arrival, here are Bede's Summer School's 3 reasons to book your place on one of our extraordinary courses this summer!
Full Flexibility with every Booking – Bede's will issue full refunds should there be:
- Any Covid measures limiting or banning travel to or from student's country to the UK.
- If Bede's Summer School should not be able to deliver the course as marketed in our published collateral or cancels the programme.
- Hesitancy on the side of students or parents due to high rates of infection in the UK.
- Any act of war or armed conflict implicating the student's country of origin that affects the ability to travel overseas.

Covid Safety – Bede's Summer School have been delivering camps for our year round boarders since the beginning of the pandemic. We have a great deal of experience operating with covid contingencies in place, including including for protocols and arrangements for testing and support during isolation. Each of Bede's Summer Schools will have a Covid Controller that is dedicated to ensuring all testing, pastoral care and meals are organised for students in isolation. They will liaise with the Academic, Centre Management and Activity teams to deliver as much of the programme online as possible.

Inclusive Insurance - Covid insurance is included with every booking as part of the course package. This means that if extra costs incurred for flight changes and additional accommodation can be claimed back through Bede's Summer School's provider.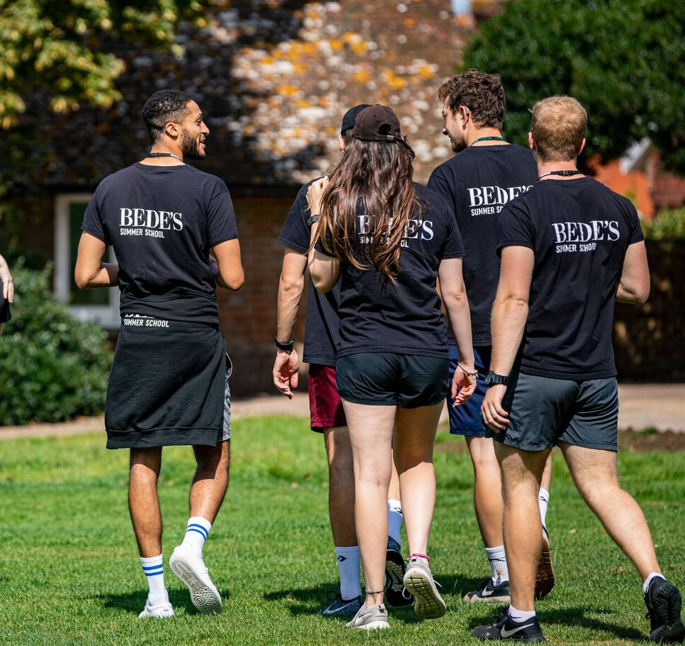 Back to latest news